CAR-Immunotherapy PUBLISHED RESULTS
The CAR-Immunotherapy results file contains 12 categories of information for 81 full papers and 24 case reports from 76 trials that were published through 31 Dec. 2018. Results update through June 2019 coming in August.
For each publication, the following topics are covered:
Trial ID
Publication ID and link
First/ last author and year of report
Conditions
CAR target
Trial endpoints
Number of patients (enrolled, infused, evaluable)
Safety/ adverse events data
Efficacy data
CAR cells persistence in vivo
Durability of response
Were endpoints met?
Release 5 covers publications up to 31 Dec. 2018.
Total number of full papers increases by 12 from 69 to 81 publications.
9 trials added
9 publications added
3 publications IDs (PMID) added to existent data (new papers analyzed different aspects of the same trial)
2 clinical cases added
Release 4 covers publications up to 31 July 2018, including 9 full papers published in the first half of 2018.
2 trial results were updated for liquid malignancies with data from the most recent publications (2018)
4 more trials and 5 new full papers (one trial was not registered) were added to liquid malignancies
2 more trials and 2 new full papers were added to solid malignancies
4 more clinical case reports added (second tab)
changes from the previous update are highlighted in green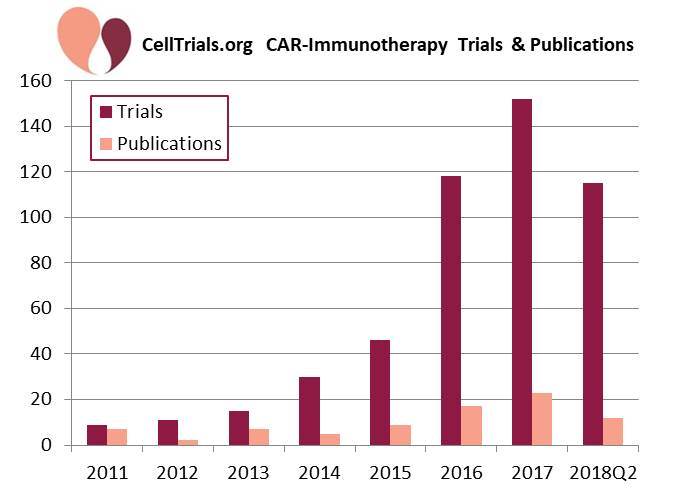 Public samples: