CAR-Immunotherapy Combo Package: Trials and Published Results
Combo package discount. Two downloads: CAR-Immunotherapy Trials + Published Results; both complete through June 2020.
CAR-Immunotherapy Trials file holds 22 parameters each for 1036 trials. For more details (including a graph of trials versus time) read the full description here.
CAR-Immunotherapy Results file holds 12 parameters each for 123 full papers and lists 38 case reports. For more details read the full description here.
​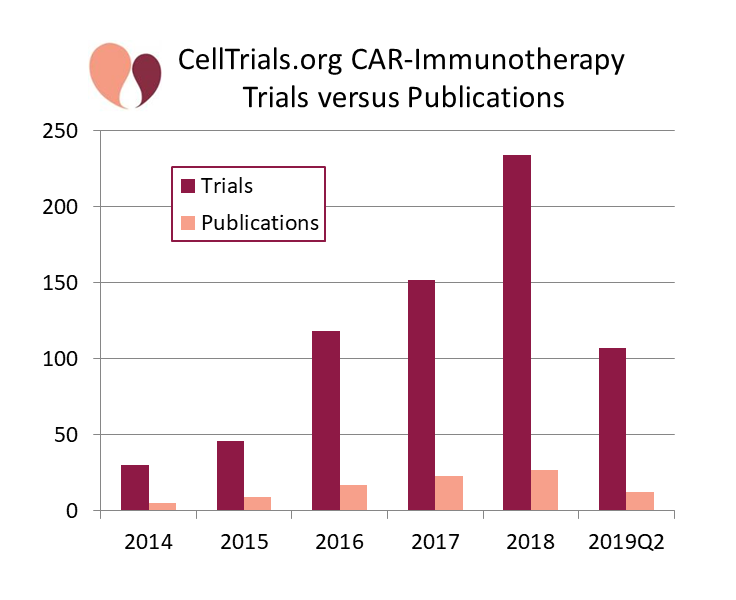 ​
Public samples: