CAR-Immunotherapy PUBLISHED RESULTS
The CAR-Immunotherapy results file contains 12 categories of information for 69 full papers and 22 case reports that were published through 31 July 2018. The latest release is color-coded so that papers published since our last release through Dec. 2017 are highlighted green. Purchasers will receive FREE UPDATES twice a year for the next 3 years.
For each publication, the following topics are covered:
Trial ID
Publication ID and link
First/ last author and year of report
Conditions
CAR target
Trial endpoints
Number of patients (enrolled, infused, evaluable)
Safety/ adverse events data
Efficacy data
CAR cells persistence in vivo
Durability of response
Were endpoints met?
Release 4 covers publications up to 31 July 2018, including 9 full papers published in the first half of 2018.
2 trial results were updated for liquid malignancies with data from the most recent publications (2018)
4 more trials and 5 new full papers (one trial was not registered) were added to liquid malignancies
2 more trials and 2 new full papers were added to solid malignancies
4 more clinical case reports added (second tab)
changes from the previous update are highlighted in green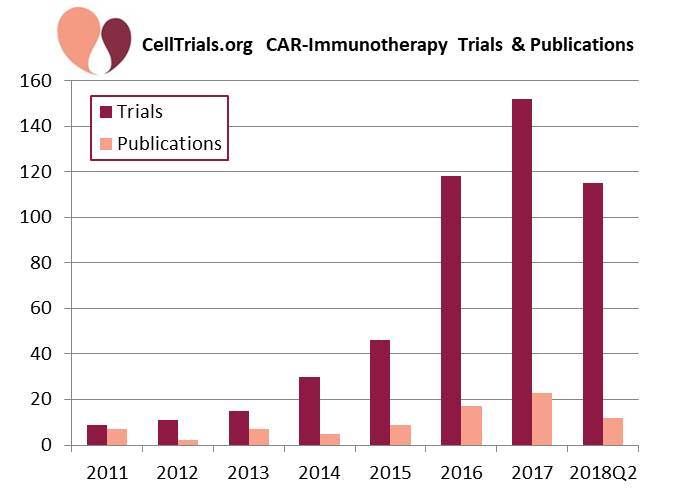 Public samples: